Let's dive into some of my FAVORITE Binge-Worthy Netflix shows.
Stranger Things
This show is nostalgic. It takes you back in time. It's both a thriller and a comedy. The best kind of show. If you find yourself feeling like you were born in the wrong era, this one's for you. You'll get so mentally involved in the life of these best friends which just happens to lead into a series of unfortunate events. The show has amazing ratings and has already won awards. If you haven't already hopped on the band-wagon… I think your time is now. Seasons 1 and 2 are out. Get binging!
13 Reasons Why
Did you really think a post like this would leave out 13 Reasons Why? Absolutely not. This show really is worth all the hype it's been getting. With it's many twists, you'll never feel bored watching it. It's known to trigger people though. So just keep that in mind if you've ever been suicidal, dealt with drugs, death, rape, and or bullying. These are the kinds of things that this show brings awareness of. I'd be lying if I said it didn't bring back some harsh memories from my own childhood. Definitely worth the watch though.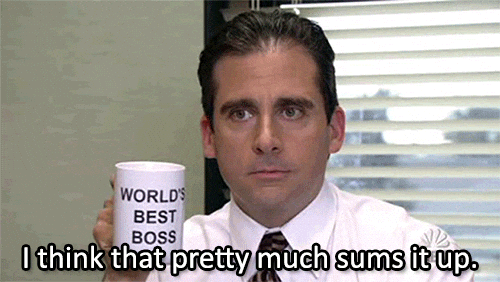 The Office
The Office just goes without saying. This will always be one of my favorites. This show is one that you just keep watching over and over again even though you've already seen all 9 season's a dozen times. It's the best background noise while cleaning. You don't even need to watch it to be laughing. I will be honest with you though, the last two seasons aren't the greatest. I won't give any spoilers though! Have you ever watched the British version! It's the weirdest thing! You feel like you're watching something from an alternate universe, and not in a good way. It's so hard to believe the show first aired in 2005. Lucky for you, it's all still available on Netflix. The beauty of streaming services.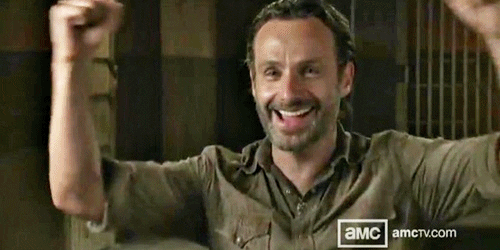 The Walking Dead
I first started watching The Walking Dead back in high school. I remember getting all excited every night waiting to watch, because this was before Netflix. Well before binge-watching was ever an option. We actually had to wait an entire week for each episode. Hard to believe, I know. The Walking Dead will always have a special place in my heart. It's horror/thriller which is my favorite genre of anything and everything. The acting is incredible. It feels so realistic. Definitely one of the BEST shows on Netflix. I wouldn't suggest watching it alone though!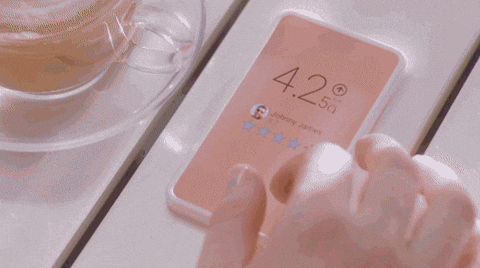 Black Mirror
This show will have you questioning EVERYTHING. If you open up a dictionary and search up "Mind Fuck" this is what will come up. Literally. The most twisted, dark, futuristic series you'll ever stumble upon. Every single episode is different. Not one leads into the next. You're in for a sweet surprise if you haven't checked this out yet. This show is so hard to describe. It leaves you feeling just plain weird after every episode. Be prepared. You've been warned! lol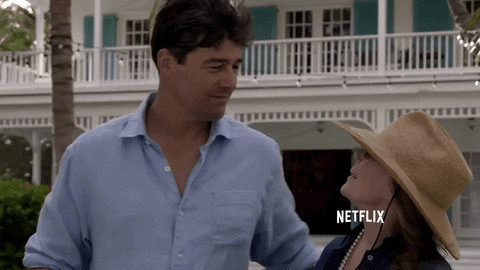 Bloodline
Bloodline will have you hooked immediately. It takes place over in the Florida keys. I just recently found out you can visit and stay in the home it takes place in! Crazy huh? It's a suspenseful drama that will have you second-guessing everything you thought the prior episode. How much can you actually trust your family? Are they who they say they are? It's far from predictable. Before I give away any details, I'll just leave it at that. It's a must watch!
Dexter
Dexter is one of the first shows I ever really binge-watched. This is another one taking place in Florida. Miami to be specific. Dexter is a blood splatter analyst with a dark and twisted secret. Somehow you'll learn to love his character though. It makes you question how much you really know about a person.  I spent so much of my personal time just thinking about this show when I wasn't watching it. You HAVE to see it! It's unique, that's for sure.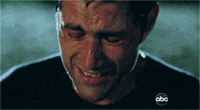 Lost
I'm still so in love with this show. Most importantly because of who I watched it with. I finished it like 2 years ago, but it still sticks around. It's one of those shows that will leave you asking yourself, "What would I do if it were me?" It's a dramatic series with lots of twists. There were scenes that made me cry. Episodes that made me so angry I didn't want to keep watching anymore. But you'll be dying to know what happens next. And whatever you're expecting… it's so far completely opposite of that. This show is INSANE. In fact lately, I've been considering re-watching it, to relive the exciting experience.
This list of shows should keep you busy for the next year or so. lol! I promise I didn't just recently compile this. These are my favorites from the last few years. They're definitely binge-worthy, and will not leave you disappointed. All of these shows take off from the very start, sucking you in! I hope you check them out! Comment below and let me know if you've watched any of these or are planning to. Click here to read my last post. XOXO