It's the most wonderful time of the year, with the kids jingle belling and everyone telling you be a good cheer. IT'S THE MOST WONDERFUL TIME OF THE YEAR! Seriously though, it really is. What's better than spending your days curled up on the couch in front of the fireplace? Or watching Christmas movies and drinking hot cocoa? How about driving around mesmerizing over which of your neighbors outdid one another in Christmas lights this year? Now that kind of friendly competition is what I call holiday spirit! Today I'm bringing you a list of super cute holiday date ideas to do with your lover. Don't worry if you're single this holiday season… these ideas are perfect for a girls night too!
HOT COCOA & CHRISTMAS MOVIES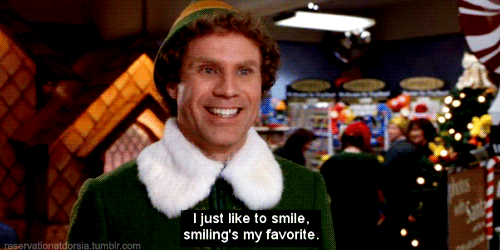 Snuggle up on your couch together with cocoa and watch some classic Christmas movies. Be sure to get some marshmallows and whipped cream if you really want to spruce up the occasion. I'm talking about the hot chocolate people, relax. Some of my favorite Christmas movies are Home Alone, The Grinch Who Stole Christmas, and Elf. You didn't actually think I would leave out Elf did you? I like to keep a copy of these on hand to watch year after year, which is why it's pretty great that they're all under $10 on Amazon. I linked them for you, don't miss out on that 2 day shipping.
DECORATE A GINGERBREAD HOUSE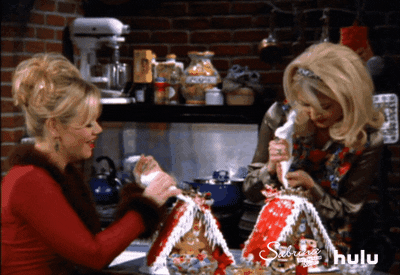 This is a holiday tradition for my boyfriend and I. Before we purchased our first home we were gingerbread house homeowners as I can recall. This is a really relaxing date night. You can have some Christmas music on, have a few drinks and spend the evening decorating a gingerbread house. If your relationship thrives off a little competition, buy two and compete for who can make the best gingerbread house. Set a timer too! No pressure though. May the best win.
NEIGHBORHOOD CHRISTMAS LIGHTS
This in particular could be a great way to bring closure to the gingerbread house date. Take a stroll around your neighborhood and look at the beautiful lights. You can walk, ride bikes, or take a golf cart if you have one. Otherwise, just drive your car around. How you get there won't really matter once you're distracted by the glistening lights. This is more of a romantic date, I think. If you live in Florida you can visit The Edison Ford Winter Estates. They decorate everything for the holidays and it's truly a unique experience.
DECORATE  ORNAMENTS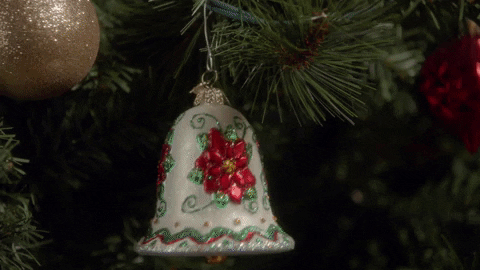 This date can turn into a yearly holiday tradition if you enjoy it enough. Each year you and your significant other can create a new ornament together and write the year on the back, your collection will continue to grow over time. You can find plain wooden ornaments at Michaels or Joanns. Get yourself some paint and glitter, then you're good to go. You can also use the trunk trimmings when you get your Christmas tree, if you buy a real one. I actually did a whole DIY post about that here. Otherwise, you can purchase the wood slices from amazon with pre-drilled holes, perfect for decorating if you click this link.
The holiday season is about spending time with the people you love. I hope this gave you some cute ideas of what to do this year! Thanks so much for reading.
xo//melissa
---
Disclosure Statement: Some of the links above are affiliated links, meaning, at no additional cost to you, I will earn a small commission if you click through and make a purchase.