I decided to write this post because of how much of a difference waking up early has made for me. It's become part of my daily routine and I couldn't imagine not waking up early and letting the day slip past me ever again! But listen when I tell you, I wasn't always this way. There was a time in my life where the thought of waking up was treacherous. If anyone knows how to go from being a chronic snoozer to a "go-lucky ray of sunshine" it's definitely me. I'm not a "naturally-born" morning person, if that's even a thing. I just decided a few months back that my days were more important to me than to be spent sleeping when I could be thriving… and today, I'm sharing my secrets with you.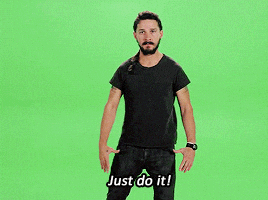 JUST DO IT
I hate to go all Shia Labeouf on you. But this tip is short and sweet. You have to just do it. If this is what you REALLY want you have to.. plain and simple, just do it. Don't make up a thousand excuses as to why you can't wake up early. You know who makes excuses? Quitters, failures, and procrastinators. This routine isn't going to happen overnight. You have to stay consistent. You have to wake up every single morning at promptly 5:00AM before the good sun starts shining and you have to force yourself out of bed. Don't tell yourself "Oh well I was up late last night, I deserve 5 more minutes." We all know what comes of that. There are nights where I am up until after midnight, guess what…when 5AM rolls around, I'm up working on my blog…like I am right now.

GET A GOOD NIGHT'S REST
While sometimes things come up and we end up staying up later than we would like to… make every effort to get a good night's rest. You can't expect yourself to adapt to this new routine if you're staying up until 12AM every night. You have to hold yourself just as accountable at night as you do in the morning. This part came easy for me. I love to sleep, so naturally going to bed around 9:30-10PM wasn't unusual for me. However, if going to sleep at a decent hour isn't your everyday mantra, you'll need to work just as hard to get your schedule in place to compliment this early-mornin' lifestyle. While the recommended amount of sleep is 8 hours per night, I've always found between 6-7 hours to work best for me. You'll have to find what works for you though!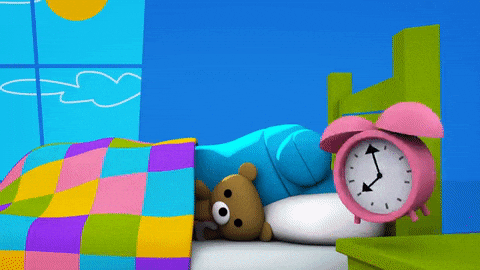 ONE ALARM WILL DO
In order to ensure you are waking up at the same time each day, you need to set your alarm and stick to it… and when I say alarm, I mean ONE alarm. Kiss your 5 "snooze" alarms goodbye. What was the point of those anyways? I spent a solid 5 minutes deleting all of my alarms down to just one. 5:00AM. Once you come to peace with the fact that hitting snooze is no-longer an option, you'll wake up… because you know you have to. If you don't you'll be late to work, meetings/appointments, the gym, class, taking your kids to school, or whatever the case may be. That is all the security you need. If you don't get up… you'll be ruining your own life people. You are making this decision to spend the morning in a panic, running late to wherever life takes you. Remember that.

PUT THE PHONE DOWN
Don't make the mistake of reaching for your phone as soon as you wake up. If you do this your chances of falling back asleep are sky-rocketed! You're probably thinking, "Melissa, half of your job as a blogger is spent on social media. How are you not on your phone as soon as you wake up!?" I have made the decision to at least give myself the first 30-40 minutes without looking at my cell phone. I think it's good for the mind and soul to allow yourself to wakeup more peacefully. Once I have my coffee in hand and I'm in my office at about 5:05AM, I start out by catching up on emails, and reviewing my blog's calendar to see what posts I have planned in the making. I check social media for about 5-10 minutes before I start getting dressed and doing my hair/makeup. I definitely prefer it this way.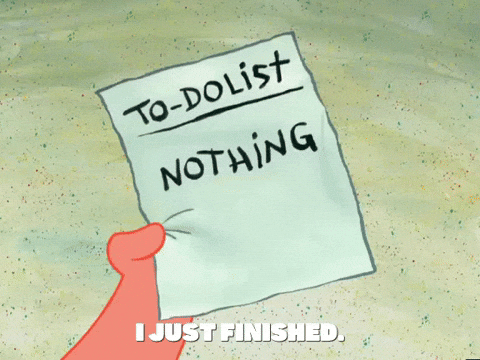 PRIORITIZE THE NIGHT BEFORE
Something that has made waking up early easier for me is planning my morning the night before. I go into my office and I write down everything I want to get done the next morning. (I usually have a solid hour before I need to start getting ready for work.) Checkout these cute floral to-do lists that will make your planning easier. By planning it out, I wake up feeling ready to tackle the morning because I have a plan. If your alarm clock goes off and you don't have a plan it becomes really easy to just roll over and go back to sleep. Why not? We don't have anything important to do, besides I'm really tired… I need this! Don't let that little voice in the back of your head come out to haunt you at the crack of dawn. I'm telling you, just tell her to take a hike! We don't need that kind of negativity in our lives. Lol!

COFFEE, COFFEE, AND MORE COFFEE
Like I mentioned before… I'm not some morning magic genius or something! I still need my coffee to function, even though for some people 5AM feels like the middle of the night. Get yourself a cup of joe brewing ASAP! It's literally the first thing I do. I shut my alarm off, get up, and walk straight to my Keurig to brew a cup of coffee. Then, I take said coffee, into the office and turn on my Mac. From here, I review my to-do list and get started. The coffee I've been LOVING lately is The Donut Shop's Original Blend. I add one Sugar in the Raw packet with a touch of cream and that's how I start my day every single morning… which brings my to my next point.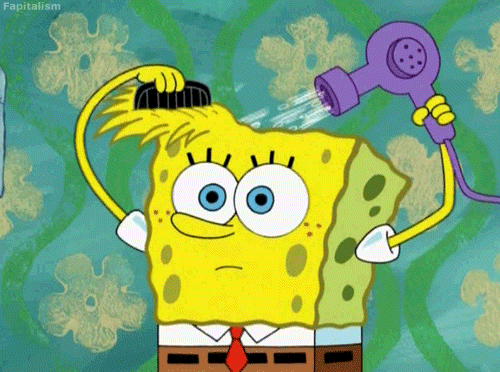 DEVELOP A ROUTINE
My morning is consistent everyday, as mentioned above. It starts with coffee. This routine is the same EVERY SINGLE MORNING and I wouldn't change it for the world. I think that's what makes waking up so easy for me now. This consistent routine. Everybody knows that routines make life easier! I teach elementary school children for a living, so if anyone knows the importance of a solid structured routine it's me. Make sure that whatever your reason, you stick to it each day. Maybe you want to wake up early so that you can study for a few hours before you go to class, or get things done around the house before your children wake up, or maybe even work on your business! For example, if your goal is to get things done around the house, start out your morning the same way every single day.. doing the dishes, folding laundry, or packing lunches. Get it done with structure! It makes a huge difference, I promise you.
I really hope these tips help you create your ideal early morning routine! I'm not kidding when I tell you that once you start doing this for a few weeks it will eventually become really easy! You'll never look back on your days of sleeping in, or wasting the day as I like to think. Now on the weekends sleeping in until 6AM feels like a drag to me. I just know how much I can accomplish each day by waking up early, and it's hard to get past it just for an extra hour or two of sleep. Welcome to the early-mornin' hustle my friend! YOU CAN DO IT!
xo//melissa
---
Disclosure Statement: Some of the links above are affiliate links, meaning, at no additional cost to you, I will earn a small commission if you click through and make a purchase.