This post is brought to you by Massage Envy of Ft Myers. We are now officially in the "holiday season" being weeks away from Halloween. Where on earth did the year go!? I think 2020 was both the longest and shortest year of our lives! But, we're all pretty happy to see it go! Today's post is all about my "Reset Routine". I'm sharing how I handle the stress of everyday life by doing things for myself to relax and reset. Think of this as a little self care post that is especially relevant during the holiday season when stress levels are at an all time high! Enjoy! 🙂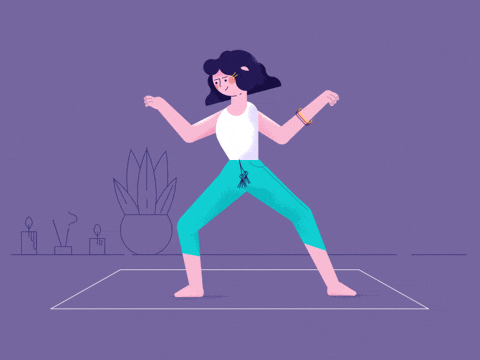 Yoga
Yoga is a gift that was actually first introduced to me just last year. It changed me. Yoga teaches you patience and how to connect with yourself in ways you never knew you could. I've tried doing yoga at home, but the real benefits of yoga didn't become evident until I took group classes at a local yoga studio. I learned to challenge myself and become more self-aware of my thoughts and controlling my mood. It's also one hell of a good workout too! You burn a lot of calories and always feel better afterwards than when you went in. If you need to de-stress this holiday season, pick up yoga as a side hobby or incorporate it into your workout routine. It's known to relieve stress and will make you a happier person.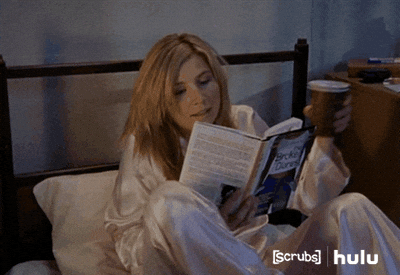 Read
Another wonderful way to relax the mind from stress is finding yourself a good book and reading. Personally, I tend to stay away from self-help/educational books if I'm reading to de-stress. I find that reading is almost an escape from reality and if you find a good novel you can leave your life where it is and get away for a while. Whereas with self-help books you're forced to address your current life and stress is a part of that. I think we need a break from reality sometimes, and reading is the perfect way to do that! Even if you're thinking you're not a "reader" I promise, you just haven't found the right book!
Hot Stone Massage
Massages are not just for the rich and wealthy! Quit buying take-out and spend that extra money on something that is going to actually improve your life. Take yourself to Massage Envy and get a hot stone massage. It will be the best 90 minutes of your life. When I need to relax and de-stress, Massage Envy is my go-to! The hot stone massage has to be my favorite because it's the ultimate form of relaxation.  There is no better way to decompress than laying down and having all the tension worked out of your muscles. Luckily, even during the pandemic you can get a massage without worry. Massage Envy continues to adhere to strict health-focused policies to protect it's clients and staff. All employees have completed training in infection control & prevention, and face coverings are always worn. I always feel safe at Massage Envy! Call Massage Envy Fort Myers or visit online to learn more about how Massage Envy is taking care of you or to book your appointment.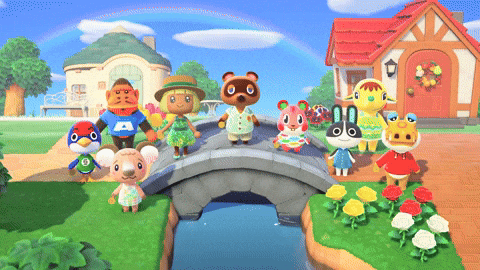 Animal Crossing
Did you really think I could create a post about de-stressing/relaxing without including Animal Crossing!? Animal Crossing New Horizons on the Nintendo Switch is my absolute favorite way to relax and let my worries float away. I talked about the way that reading a book takes you away from reality, well Animal Crossing is that times ten! Nothing in the real world matters when you're on your island. You're too busy planting trees, fishing, and doing tasks with your islanders to think about anything else. I get lost in the world of Animal Crossing. There is always something to do and it's such a peaceful and mellow game that you can just play for hours. If you haven't jumped on Animal Crossing yet you need to ASAP! You're missing out.
So there you have it! My top ways to relax and reset.  These are the things that I've incorporated into my life that have helped me manage my stress. I'm a happier person! I hope you guys enjoyed this post and found it helpful. Thank you for reading!